Darren Eastwood
Hendersonville, North Carolina
United States
Gender
Male
Biographical Info
I was raised by a single mom, until I was six. That is when she met the man who would become my abusive alcoholic step father. Before we moved to Florida from NJ, when I was 10, my best friends mom became a born again Christian. My mom always wanted to find out what that was, but we never did. I stared drinking and stealing prescription pill at the age of 12. By my freshman year of high school I was getting high everyday. Then when I was 15, at football practice at Lake Lytal I saw a beautiful cheerleader. Some how I convinced her to go out with me. One night when I was home alone, I was talking to her on the phone. I mentioned that when we went to college we could live together. At this point she figured she better tell me she was a Christian. She figured it would be the last time she would speak to me. She told me how to ask Jesus in my heart, and give my life to Him. I remember thinking, ok sounds good. I believe in God, my Aunt told me bible stories, but I didn't feel anything. I don't remember thinking I would make a decision or anything. Just ok what ever. She had to go and we hung up the phone, you know the one with the twenty foot twisted chord. Then something happened. When I hung up the phone and walked through the doorway from the kitchen into the dinning room, something hit me. I never saw or experienced anything supernatural before in my life. I can only explain it like this. It was like the other room was full of water and when I through the doorway it hit me. Like Paul getting knocked off his horse and seeing a bright light. The Holy Spirit had filled that room and I walked right into Him! I started crying uncontrollably. I said God come into my heart, forgive me, take my life, I give it to you. I remember saying it over and over. I went in my room and cried on my bed praying for God to change me. When I stopped crying I got up. I felt like I was glowing. I thought if I turned the lights off, I would glow in the dark. The next morning I called Lisa and told her what happened.Four years later we were married. December 22 will be 30 yrs. I served in the Assembly of God church from age 16-32 preaching and teaching in almost every phase of ministry. I've taught evangelism, Sunday school, lead mission trips, worked with youth etc. We started a home school group. We have home schooled all our children. The oldest 28 is a pharmacist, the 2nd has her masters in counseling and teaches in the public school system working with autistic and special needs.The 3rd is 19 has her AA and is an artist, singing, film, photography,and wants to pursue a career in the film industry. The 4th is 9 and is homeschooling. All 4 girls love the Lord and serve him. My wife works with me in our jewelry store. She is my helpmate, and best friend. I feel God has called me as an Apostle, which I think has a little of all the five fold gifts. And I think we meet the qualifications for elders. We are currently having church at home and working with a friend who has started an intercity church.
Robert Eaton
Logan, Ohio
United States
Gender
Male
Biographical Info
Associate Pastor
Stephen Edge
Marietta, ga
USA
Gender
Male
Biographical Info
Chaplain
Steven Elam
Baton Rouge, LA
United States
Gender
Male
Biographical Info
Accepted Christ as my Lord and Savior in 1969. Ordained as a Deacon by my home church in 1988.
Gregory Ellis
ATWATER, CA
United States
Gender
Male
Biographical Info
Coming soon.
Keven Ellis
Hamilton, Ontario
Canada
Gender
Male
Biographical Info
Roman Catholic raised father of two young men, David and Adam and proud husband of 41 years to my Bride Wendy. I am a proud Christian and the Gran Prior of Canada for the Knights Templar.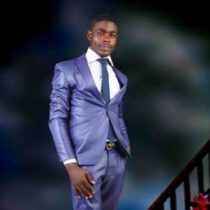 Solace Emmanuel Joseph
Kano, Kano
Nigeria
Gender
Male
Biographical Info
I am a native of Nigeria, I was called into the ministry of power before i came to earth. I LOVE GOD and that's all about my life.
Richard Eno
Hialeah, Fl.
USA
Gender
Male
Biographical Info
don't know
steven ernspiker
louisville, Kentucky
United States
Gender
Male
Biographical Info
All Members must be at least 18 years or older. I am above the age of 17 Complete Address (only visible to our Admin.) 5501 Maco Lane Louisville, KY Your Phone Number (only visible to our Admin.) 5023389407 Tell us about you, what is your church background, education, hobbies/interests (or anything else that people may find interesting)? Raised in a Christian home of SBC affiliation. Accepted Christ as my Lord and Savior at the age of 11 and was baptized at Highview Baptist in Louisville, KY. I strayed from Godly living in my 20s but through God's mercy was drawn back and became active again in church and ministry. I served for several years as a bi-vocational music minister. If any, what kind of ministry are you in, or desire to start? I am a member of the Christian Motorcyclists Association and currently serve as chapter president. My desire is to be more active in this ministry sharing the love of Christ to a community that seems to have little interest in a real relationship with Jesus. What are your networking goals (what kind of opportunities would you like to find)? Men's accountability groups, ministers who serve outside the walls of a church building where Christ is needed most. Do you sincerely believe that God has called you to ministry? Yes Please select the type of minister which best describes your interest in ministry. Evangelist Without compromise, believe that Jesus is the "only" way to salvation. Do you agree? Yes Without compromise, we classify homosexuality as sin. Do you agree? Yes Have you ever been convicted of a sex crime? No With good conscience, to the best of my knowledge I certify that the information submitted in this application is true. Yes
David Esquibel
Conroe, TX
United States
Gender
Male
Biographical Info
Married, 2 Children
Gwendolyn Everett
Williamston, NC
USA
Gender
Female
Biographical Info
I am an Elder at Bethel Chapel Miniesteries in Washington NC. I am married to Decon William E everett Sr, had 4 childern we lost our youngest when he was 15 ,the oldest JR served 21 years in the Air Force, 2 daughts ones married the other is not. I love to sew and teach it,sing and to tell of the glory of God!