Juan Varela
FPO, AP
US
Gender
Male
Biographical Info
Active duty
David Varner
Soddy Daisy, TN
USA
Gender
Male
Biographical Info
10/09/1953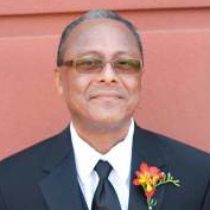 Steven Vera
Visalia, CA
USA
Gender
Male
Biographical Info
CA Central Valley
Robert Vick
Pineland, SC
USA
Gender
Male
Biographical Info
A doer of the word, and I carry the mission of God bu preaching and teaching what thus says the Lord.
Robert Vick
Pineland, SC
USA
Gender
Male
Biographical Info
Doer of the word.
Lourdes Villanueva-Cruz
Middletown, NY
United States
Gender
Female
Biographical Info
I was born and raised in the Catholic Church however as I grew into the woman I am today, I can to realize that Jesus is the only way into heaven. I have been involved in Kairos Prison Ministry. I have a Masters Degree in Social Work as well as a Masters Degree In Religion.
Randy Vipperman
Dallas, Tx
USA
Gender
Male
Biographical Info
Christian Servant of God